Roll-Off Rental in Horizon City, AZ
Are you in Horizon City and need to rent a roll-off container? Welcome to Rio Grande Waste Services, where the customer is a priority. We honor our commitment to deliver roll-off containers for commercial construction sites, residential home projects, and business projects.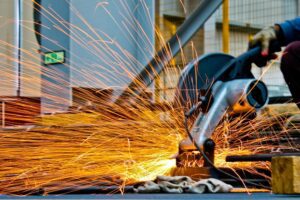 Rio Grande Waste Services provides exceptional debris removal solutions, whether you need a small 15-yard dumpster or a bigger 30-yard roll-off container. 
We deal with construction waste, household garbage, landscaping debris, and roofing waste. Another thing is that we have straightforward rental terms and an easy rental process, and you can schedule your container delivery from wherever you're right now.
We cover various projects, including residential remodels, seasonal cleaning, office cleanouts, construction, and demolition projects. Don't wait any longer; your Horizon City dumpster rental is standing by to offer you the fast dumpster services you need. 
What's The Best Dumpster Size to Rent?
There are many size options regarding trash containers to cater to various project sizes. And here at Rio Grande Waste Services, you can order either 15 or 30-yard roll-away containers. 
The smaller dumpsters are often associated with minor projects and dense debris. For instance, it is best for remodeling debris, dirt, rocks, bricks, and concrete. Whether you need to add a room to your bath, kitchen, or garage, this can be the ideal option for residential property improvements.
Our 30-yard roll-off is popular for significant home projects and construction sites. It is spacious and heavy and can carry up to nine truckloads of debris. Do you have a pool removal project? We are ready to supply this 30-cubic yard bin for the exterior projects.
Have you got a deck removal job larger than 400 sq feet? Rio Grande Waste Services can eliminate any size deck debris with the 30-cubic yard container. 
You'll have to decide on the dumpster size to rent based on several factors and your waste disposal needs.
First, the debris type determines the container size to take— waste disposal projects are different, ranging from general junk from home cleanouts, construction and demolition waste, and yard waste. These materials have different tonnages that can affect the dumpster size to rent.
Another thing is that the job scale can influence the dumpster size to order from Rio Grande Waste Services. You can have an expert evaluate and estimate your debris or do it yourself and use the figure to determine the right dumpster size.
Remember, you also need sufficient space to offload the dumpster and pick it up after completing your project. Our delivery trucks will need distraction-free space with no powerlines, trees, or other vehicles blocking the way. Contact our friendly sales rep to rent a dumpster in Horizon City.
What's The Average Cost to Rent A Dumpster in Horizon City?
Whether it is the 15 or 30-cubic yarder, the cost to rent a dumpster in Horizon City depends on many factors. Things like the location, the debris you need to put in the dumpster, the rental period, and the weight of the trash. We recommend that you contact us here at Rio Grande Waste Services to provide accurate dumpster costs.
Dumpster rental lengths vary, depending on your endeavor, and Rio Grande Waste Services provides excellent time frames to fit any schedule. Weekly dumpster rentals are pretty typical for most home remodeling and demolition jobs. Give us your project timelines, and we'll create optimum rental periods that fit your needs.
It is wise to rent a container for longer days to accommodate any project delays or additional debris. We're very accommodating and work one-on-one with our customers to exceed service expectations. If you need to minimize costs, setting your dumpster delivery date for when you're ready to fill in the dumpster is best. 
Are you looking for same-day Horizon City dumpster rental services? We work on projects on a case-by-case basis, and if you rent within the right time, we can bring the dumpster to your location in Horizon City. We're committed to providing fast dumpster deliveries and fulfilling rental services within the 24-hour timeframe. Contact us as soon as possible, and we can deliver your dumpster today.
Premier Horizon City Dumpster Rental
We understand; you're disposing of garbage, and that doesn't mean you should settle for sub-par dumpster rental services. Rio Grande Waste Services team takes the trophy for world-class customer support.
We have worked decades in the waste collection and disposal industry, ensuring that the people of Horizon City have efficient and reliable dumpsters. 
Whether you're a homeowner in Horizon City or a business owner, we're up to the task and can simplify any cleanout project. We work round the clock, taking and fulfilling dumpster rental services fast and efficiently. Our booking steps are easy! Give us a call and share a brief description of the job. Our customer support understands the right option for your project.