Roll-Off Rental in Tornillo, TX
Looking for a dumpster in Tornillo, Texas? Rio Grande Waste Services is happy to provide one for you. We offer a wide variety of waste equipment from 15 to 30 cubic yards to handle any project, big or small. Rio Grande Waste Services prides itself on having a team of experts dedicated to providing the highest quality customer service. 
We provide quick dumpster services whether you want to remove bad soil, old pavers, tree stumps, shingles, or concrete waste.  
We offer online or on-call dumpster booking services, making renting a dumpster easy and stress-free. Keep reading to learn more about our services and how we can help you with your next project.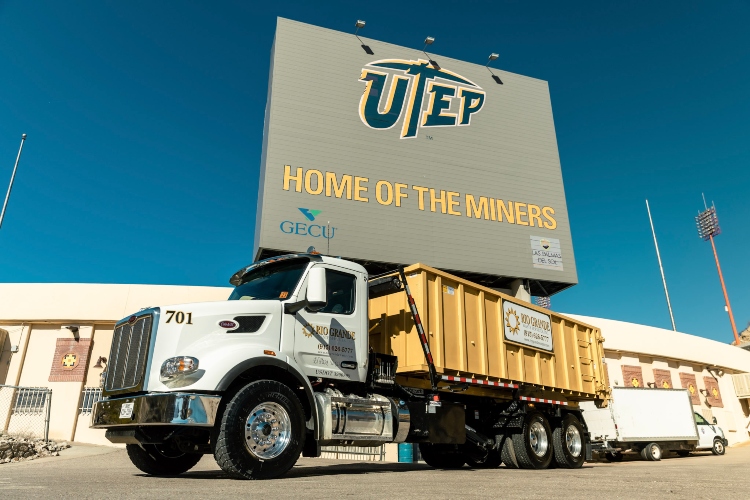 Our Dumpster Rental Sizes
There is a dumpster size for every project here at Rio Grande Waste Services. Our smallest dumpster, which is 15 cubic yards,  is perfect for small household projects such as a garage clean-out or minor kitchen, bathroom, or basement renovation projects. 
Do you have extensive house remodels or commercial construction in Tornillo? We offer larger dumpsters that can hold up to 30 cubic yards of debris. Whatever your industrial, residential, or commercial project, we have a dumpster size that will fit your needs.
Rent A Roll-Off Dumpster Your Way
Renting a dumpster can be confusing and stressful, and that's why we've made our process as easy as possible. One of our friendly representatives will help you determine the right size dumpster and schedule a delivery time that works for you. We'll bring the dumpster to your location and pick it up on time.
Serving DIY and Professional Projects
Are you a professional contractor with multiple projects? Rio Grande Waste Services is the #1 Tornillo dumpster rental for avid DIY-ers and contractors alike. Personalize how you want to dispose of waste. We have reasonably competitive prices you can't get anywhere and offer best-in-class dumpster services. 
Whether you anticipate thousands of pounds of demolition debris or a few tons of household garbage, you can depend on our speedy dumpster rentals. 
What Waste Types Require Roll-Off Dumpsters?
There are many types of municipal solid waste; what goes into your roll-off dumpster? 
Construction Waste
Disposing of construction debris can be a tedious process. Rio Grande Waste Services specializes in hauling and disposing of construction debris. 
However, not all construction garbage fit in a dumpster. We accept masonry debris, metals, dredging material, wood, glass, and plastic. Waste materials like asbestos, adhesives, paints, and varnishes are prohibited, and you shouldn't put them in the roll-off container.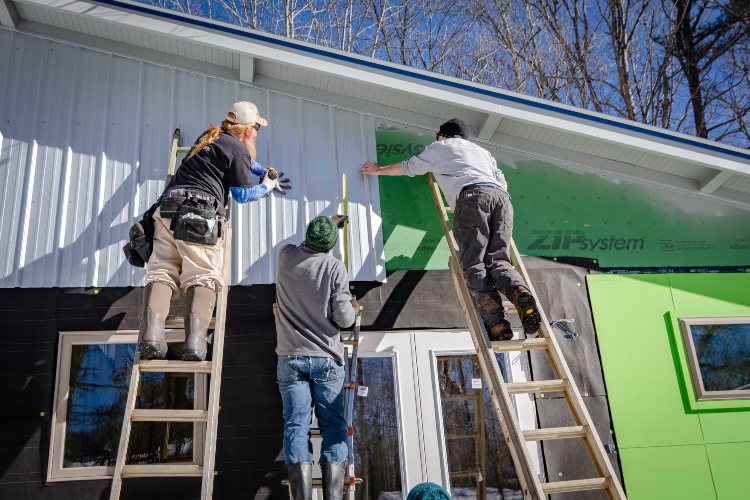 Residential 
A roll-off dumpster is best for hauling junk like old dressers, sofas, tables, electronic items, and garage junk. We handle medium and large-scale residential demolition debris.
Landscaping Waste Disposal
We're your go-to dumpster service provider when you need to eliminate yard debris. Some of the yard waste we haul include rocks, soil, branches, tree stumps, bush trimmings, and grass clippings. 
Contact us whether you have an extensive or small waste disposal job. We're confident you'll get the right dumpster size. 
Competitive Pricing
The dumpster price is an important consideration when renting a dumpster, and that's why we offer competitive pricing that is affordable for any budget. Our prices are transparent, with no hidden fees or charges. We offer flat-rate pricing that includes delivery, pickup, and disposal fees.
Professional Service
Rio Grande Waste Services takes pride in providing professional, high-quality service to our customers. Our customer support and delivery team is highly trained and experienced in all aspects of dumpster rental. We understand that timely delivery and pickup are crucial, and we work hard to ensure your project runs smoothly. We also protect your property during the delivery and pickup, so you can rest assured that it will be in good hands.
Customer Satisfaction Guaranteed
Our top priority is customer satisfaction. We promise to provide the highest quality service and ensure our customers are 100% happy with their rental experience. We work closely with our customers, ensuring we meet your needs every step of the way. Don't settle for anything short of stellar customer support.
Get The Roll-Off Container When You Need It
If you find yourself needing a dumpster rental in Tornillo, Texas, look no further than Tornillo dumpster rental. We offer dependable dumpster sizes to meet the needs of any construction site, with easy and affordable rental options. We are all about providing professional and high-quality dumpster rental service, focusing on customer satisfaction. Contact Rio Grande Waste Services today to learn more about your service options and how we can help with your next project.
Are you a homeowner or contractor? No problem; we work with anyone looking to dump the garbage. Let's keep our Tornillo waste-free!