San Elizario Dumpster Rental
Roll-Off Dumpster Rental in San Elizario, TX
Are you amid a home renovation project, landscaping overhaul, or construction job? Do you need a reliable, affordable dumpster rental service to help manage your waste and debris? Look no further than the San Elizario dumpster rental!
Rio Grande Waste Services is a San Elizario dumpster company serving locals here and in the surrounding areas. Excellent customer service and pricing are our business's backbone. 
Our experienced customer service representatives are committed to providing the highest level of satisfaction while offering competitive pricing and a wide range of dumpster sizes to meet your needs.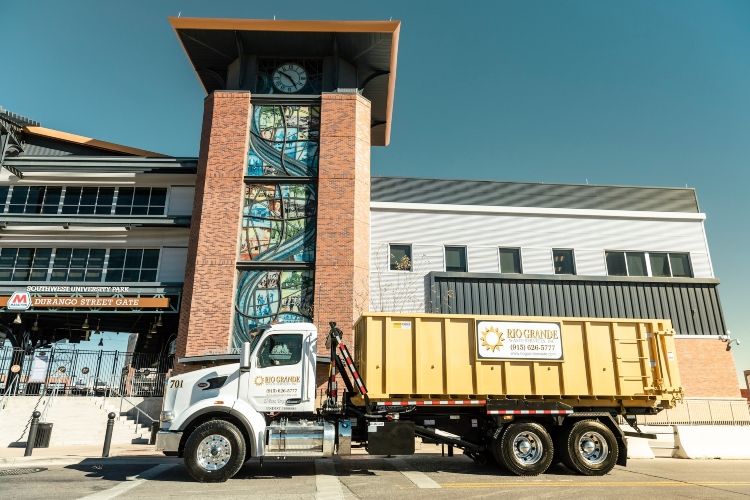 San Elizario Dumpster Rental Sizes
Providing More Than Dumpster Service in San Elizario
At San Elizario Dumpster Rental, we focus on providing exceptional customer service and support. In addition, we are committed to making your waste management process as easy and stress-free as possible. 
So why choose San Elizario Dumpster Rental for your waste management needs? We are committed to providing maximum customer service and satisfaction while offering affordable pricing and flexible rental options. We are a local business that cares about our community and the environment and is dedicated to providing reliable and sustainable waste management services to our customers.
How do Dumpsters Work?
Our roll-off containers are simple to use; they're open on the top with secure rear doors. The dumpster has wheels hence, the roll-off name, for easy mobility during delivery and pickup. We have the two sizes ready for rent for residential or construction use.

You give us a call and talk about your waste disposal needs. We'll determine the ideal size, create a custom quote and sign you up. Rio Grande Waste Services offers turnkey solutions, and we handle everything from start to finish. 
Our skilled driver(s) will transport the dumpster to your worksite at the agreed time. Fill the container with construction debris, household garbage, or demolition waste. You can walk the trash into the dumpster or throw it over the top of the container. 
What to Do Before Renting A Dumpster? 
The first thing to do is research the best San Elizario dumpster rentals. Look at the dumpster options available, the pricing, and the customer review. Doing your homework helps you find the best service at the best rate in the market. 
Ensure you know the waste estimate you anticipate producing; it helps determine the correct roll-off to rent. We love helping our customers figure out the dumpster for the job.
Furthermore, know the dumpster price for San Elizario upfront; the last thing you need is a hidden fee. Then, once you find the ideal local dumpster rental, order your dumpster.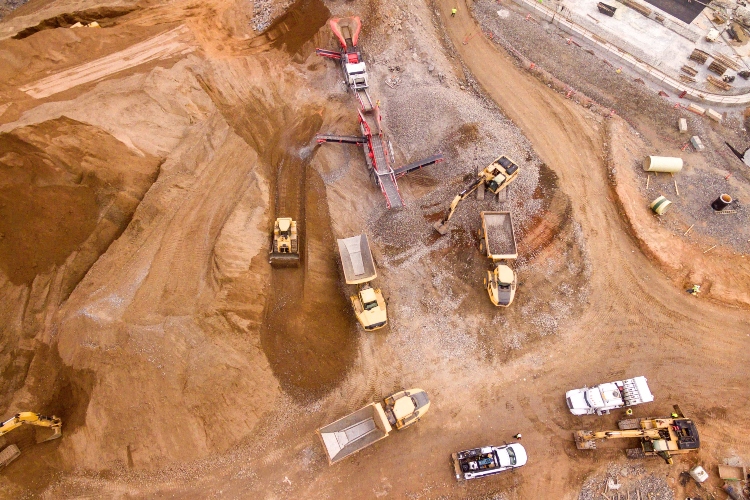 What Happens After We Haul the Dumpster Away?
The garbage in the roll-off dumpster has multiple pathways. We explore eco-friendly strategies, whether residential junk, yard waste, or construction debris.
First, we can recycle garbage, creating valuable products out of it. We recover some of the debris for reuse and upcycling, and small amounts end up in landfills.  
With San Elizario Dumpster Rental, you can rest easy knowing that your waste management needs are in good hands. We offer a hassle-free rental process with transparent pricing and no hidden fees or charges. 
At San Elizario Dumpster Rental, we also prioritize sustainability and eco-friendliness. We are committed to reducing waste and ensuring all materials are appropriately disposed of and recycled when possible. 
What is the Wait Time to Get A Dumpster in San Elizario, Texas?
The average wait times to deliver a dumpster depend on the company's availability. However, you don't have to wait for a delivery when you work with us. Rio Grande Waste Services offers dumpsters when needed; getting them the same day is possible. Call our sales support immediately if you need us to drop off the dumpster today or tomorrow. 
Don't let waste and debris pile up on your worksite - contact San Elizario Dumpster Rental today to get started with your dumpster rental. Our team of dumpster rental experts is ready to help you choose the perfect dumpster size and services for your specific needs, and we offer same-day and next-day delivery options for your convenience.
So trust us for all your waste management needs, and experience the difference between working with a locally owned and operated business that genuinely cares about its customers.