Chamberino Dumpster Rental
Roll-Off Dumpster Rental in Chamberino, NM
Are you looking to order a Chamberino dumpster rental? Dumpster rental is essential for individuals, businesses, and communities. Whether you're renovating a home, conducting a large-scale construction project, or needing to dispose of large amounts of waste, we can get you what you need.
Rio Grande Waste Services is one of the leading dumpster rental services in Chamberino, New Mexico. Please keep reading to understand our services, pricing, and waste management solutions.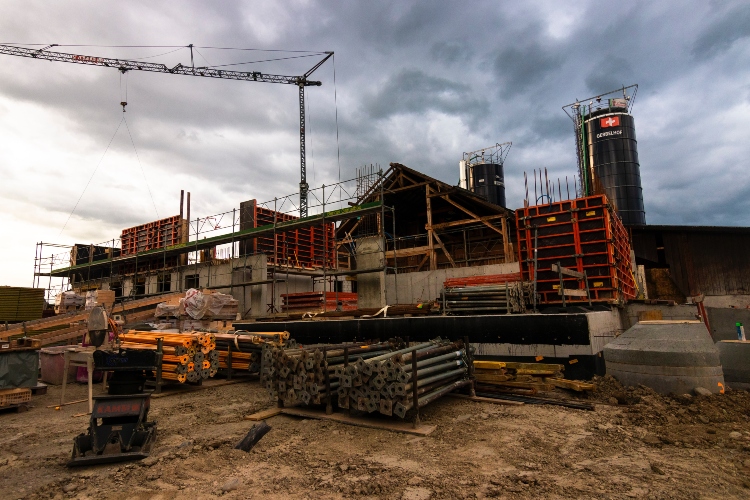 What's the Correct Dumpster Size to Order?
Rio Grande Waste Services loves to give you options, ensuring you can find the perfect and cost-effective rental. We supply 15 and 30-cubic yard dumpsters to our customers in Chamberino.
The 15-yard roll-off is ideal for demolitions, remodeling, landscaping, and construction projects. It can also work well for roof renovations and home cleanout jobs. 
Our 30-yard container is the best for large-scale home and commercial projects. Rent this dumpster size for a large yard and landscaping debris, complete home cleanouts, flooring, roofing, and inert waste. 
When Should You Call Chamberino Dumpster Rental?
Knowing when to rent a dumpster can be tricky for many in Chamberino. A roll-off container comes in handy when you have considerable amounts of trash. Let's look at some of the situations that require a roll-off dumpster.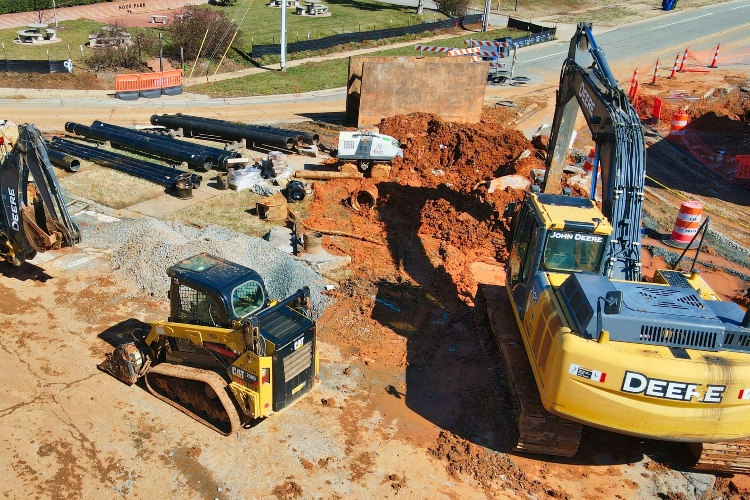 You're Remodeling Your Home
You'll need a roll-off container when updating your bathroom, kitchen, garage, attic, or home. 
Decluttering. Deep cleaning is good for your abode but can produce heaps of junk quickly. Renting a dumpster is perfect for garage, basement, or attic cleaning. 
You Want to Move Houses
You'll need to shed some load, significantly the junk, so you don't have to carry everything. Roll-off dumpsters are best for removing house garbage before moving.
You're Building a New Home
Construction dumpsters are typical for commercial construction projects. Our roll-off dumpsters are also an excellent option when you have construction projects in Chamberino. Whether you've got a construction job that will take a few weeks or months, we've got you covered.
You're Demolishing
Call us to handle your demolition debris regardless of size. We have 15 and 30-yard roll-offs for small and large-scale demolitions. Working with a dependable Chamberino dumpster rental is crucial, considering demolitions are fast-paced projects and debris can pile up quickly. We have a reliable crew to take away your demolition waste swiftly. 
Yard Cleaning
Are you planning a landscaping project? Gardening and caring for your yard is an excellent way to maintain a beautiful outdoor space. Removing yard debris is another reason to call Rio Grande Waste Services. 
We work with professional landscapers and DIY homeowners looking to eliminate debris. Go ahead and book the ideal container for residential or commercial yard waste. 
What makes Rio Grande Waste Services the Best Dumpster Rental in Chamberino?
Pricing
Dumpster price is crucial when shopping for one; we guarantee that no market price beats our offer. As the premier Chamberino dumpster rental, we offer competitive pricing. Prices vary based on the dumpster size, rental period, and type of waste. For instance, hazardous waste incurs an additional fee due to its potential environmental impact.
We take pride in transparent pricing with no hidden fees, ensuring customers know what the pay will be like upfront. We offer flexible rental periods; customers can rent our dumpster for as little as one day or up to several weeks.
Customer Satisfaction
Customer satisfaction is a top priority for Rio Grande Waste Services. Our esteemed customers know us for our timely and efficient service, professional staff, and affordable pricing.
We're committed to providing excellent customer service, with a team of experts available to answer any questions or concerns. 
Environmental Responsibility
We're the #1 Chamberino dumpster rental committed to environmental responsibility, ensuring proper waste disposal in an environmentally friendly way. We work closely with local recycling facilities to ensure recyclable materials are separated from other types of waste and processed correctly.
In addition, as your leading Chamberino Dumpster Rental, we ensure that hazardous waste is disposed of safely and legally, minimizing its environmental impact. Our dedication to environmental responsibility is essential for a clean and green Chamberino. 
Are you ready to kick-start your project? Rio Grande Waste Services is a reliable and affordable option for individuals and businesses in Chamberino, New Mexico, and the surrounding areas. With transparent pricing, flexible rental periods, and excellent customer service, we ensure that customers get the best value for their money.
Call now; our sales support is happy to hold your hand throughout your project.