Santa Teresa Dumpster Rental
Roll-Off Dumpster Rental Santa Teresa, NM
Roll-Off Rental in Santa Teresa, AZ
Getting rid of construction waste, home junk, or landscaping debris can be a real problem. Local ordinances require you to responsibly dispose of extensive debris to protect our community. 
However, the logistics of moving trash to disposal sites can be overwhelming, and that is where Rio Grande Waste Services come in. Save yourself the trouble and allow your Santa Teresa dumpster rental to handle your waste disposal. We've unmatched experience working with homeowners, contractors, and company owners to remove large amounts of waste. 
Are you remodeling a bath or installing a new kitchen? Rent a 15-yard dumpster for heavy demolition, construction, remodeling, and yard debris. If you've got more extensive residential or construction site jobs to handle, you can rely on our 30-yard dumpster. Renting a dumpster in Santa Teresa is easier and faster now than ever.
Are you a contractor looking to book a commercial dumpster? You're no stranger to choosing the best dumpster rental for your projects. Rio Grande Waste Services is a trustworthy and dependable partner for contractors. We provide efficient deliveries and simplify logistics, ensuring your cleanout job goes according to plan. 
Are you ready to check out Santa Teres dumpster rental pricing? Call our responsive and reliable customer support for a real-time rental estimate. 
Things to Do Before Renting A Roll-Off Dumpster in Santa Teresa
Familiarizing yourself with things to do before renting a roll-off container is crucial. Fortunately for you, we support our customers at every step, ensuring nothing impedes your project. Nevertheless, below are the necessary steps before signing up for a roll-off dumpster.
Determine the size of the garbage. Your first step is estimating the amount of debris you need to dispose of. For instance, if you need to demolish the kitchen or the bath, assess the sections that need to go, like the cabinets, floors, kitchen island, bathtub, backsplash, etc.
Alternatively, you can collect all the garbage in one spot and estimate the size before ordering your roll-off container. Knowing the amount of waste, you'll have afterward can help you plan for the correct dumpster size.
Get the correct roll-off container. Choosing a dumpster size to lease is important because sizes vary from rental to rental and can affect the overall cost. Rio Grande Waste Services provides two excellent options for any construction or cleanout job. 
Our 15-cubic yard container can hold approximately four truck beds of trash or 80 33-gallon garbage bags. We also provide 30-yard dumpsters, which accommodate about nine truck beds of debris or 170 33-gallon trash bags. Don't spend your money on an unnecessary wasted space; Rio Grande Waste Service is here to ensure you get the right container size.
Check the cost of your dumpster size. Dumpster rental fees vary due to the various sizes available, your waste type and weight, location, and rental time frame. Ask for an estimate to know if it fits your budget beforehand. We can create and provide an instant estimate that matches the dumpster size you need and your rental period. 
Confirm available rental periods. You're renting a roll-off container according to your schedule, and getting a flexible rental period is important. Weekly dumpster rentals are the most popular; however, you can rent a roll-off bin for up to a month at a time or for a single day. 
The only difference is the cost of keeping a dumpster for a specific period. Rental period extensions may be an option, but you might incur expenses per diem. Call us to discuss the best time frame for your construction or demolition job. Again, the rental time relies on the size of debris you need to collect and dump.
Understand permit requirements. Under certain circumstances, you might need a dumpster permit to rent a dumpster in Santa Teresa. This is crucial, especially if you need to use a public space like the sidewalk, street, or public parking space. If you're under the Homeowners Association, you can check the requirements with them or confirm with the local departments responsible for permits. 
Consider the company's experience and customer reviews. It's your project at stake, and you want to work with the most efficient, trustworthy, and experienced waste disposal crew. 
The team behind our successful business has decades of experience serving the Santa Teresa community and beyond. We have unrivaled skills to manage any size of debris responsibly. Importantly, you're our priority, and we'll go the extra mile to offer premier customer service.
Best Santa Teresa Dumpster Rental for Convenient Services 
Welcome to Rio Grande Waste Services for convenient dumpster rental services. Whether you need help removing residential landscaping debris or cleaning out an estate, we offer the right dumpster units for the job. Rental estimates are 100% free and available on inquiry, so give us a call. We're excited to learn about your waste needs and provide cutting-edge, inexpensive solutions. 
Do you need a Santa Teresa? You must find proper waste disposal options for a new home building project or general junk removal. Rio Grande Waste Services can help you with all things construction debris, demolition, household, and landscaping waste. We are proud to service your site, whether you need professional disposal services for home or commercial garbage. We make renting a roll-off container straightforward, and you can get it in one business day.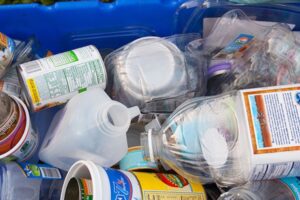 From our offices to the job sites in Santa Teresa, it is evident that our customer support is unrivaled. You need to have a call with our customer team and learn why everyone loves our services. We accept many types of solid waste, including yard dirt, concrete, shingles, household, and commercial waste. 
Rio Grande Waste Services has got years of serving the Santa Teresa people. So whether you need to upgrade the attic into your home office or purge the extra room, we got efficient means to remove extensive waste. We offer fast deliveries so you can stick to your job's schedule. We're standing by on the other side of the call if you have queries or need help setting up the right dumpster size.
Premier Santa Teresa Dumpster Rental
You've heard about the availability of various dumpster sizes, but do you know the cost of renting temporary roll-off dumpsters in Santa Teresa? Many providers may not be straightforward with their prices, leading to extra and unreasonable fees. Rio Grande Waste Services is the leading provider with the best dumpster prices. 
The size is essential to pay attention to when renting a roll-off container. Typically, it will determine the size of the debris it can hold and the overall cost of renting that container. Below are our in-demand temporary roll-off dumpsters for both private and commercial use. 
15-Yard Dumpster for Rent in Santa Teresa
Are you looking to discard a couple of tons of dirt, concrete and heavy materials? At Rio Grande Waste Services, we supply 15 cubic yard dumpsters for demolitions, landscaping, and roof restoration projects. 
Practically, it is the ideal size for tearing out a bathroom, small kitchen, and roof restorations. You can use order it for landscaping projects in Santa Teresa and don't hold back with your DIY renovations and cleanouts. Call us to have this dumpster size on its way to your location in Santa Teresa.
30-Yard Dumpster For Rent in Santa Teresa
Do you need to declutter a multi-family home, estate, or rental property? Need a dumpster for a medium to a large construction site? We have the best solution you can get in Santa Teresa. Our 30-cubic yard container is perfect for home additions, major upgrades, constructions, deck removal, office, and complete home cleanouts. 
With flexible durations and an efficient team responding faster, you can temporarily hire this container for as long as you need it. Request this roll-off rental size by contacting our dumpster specialist.
Guide For Placing Your Dumpster In The Right Location
Placing the dumpster in the right place is crucial for accessibility and safety. You don't want to break your neck, loading debris into a dumpster. Look for an open space close to your work site where our driver can place the container. You shouldn't have any issues placing the container on your property unless when you must have the homeowners association's approval.
Designating a concrete surface to place a dumpster can be the best idea. Containers need a sturdy and even ground level. Eliminate distractions so you can access the dumpster with minimum effort. In instances where you must place it on public property, ensure you've got the right of way from the local authorities. Contact us for expert guidance by a qualified specialist.
Doña Ana County
Chamberino

Doña Ana

Fairacres
Garfield
Hatch

La Mesa

La Union

Mesilla
Mesquite
Radium Springs
Rincon
Rodey
Salem

San Miguel

San Pablo

San Ysidro

University Park