Roll-Off Dumpster Rental in Hatch, NM
One of the biggest hurdles homeowners and business people face regarding waste disposal is figuring out what to do with their trash. Get rid of unwanted trash by getting a Hatch dumpster rental. Whether you're cleaning out your home, remodeling your business, or working on a construction site, there is always a need for a reliable and efficient way to dispose of all that waste. 
Rio Grande Waste Services can help you finish the job quickly and easily. Are you ready to rent a dumpster in Hatch, NM? Our customer service representatives can help you with any questions and customize a free quote.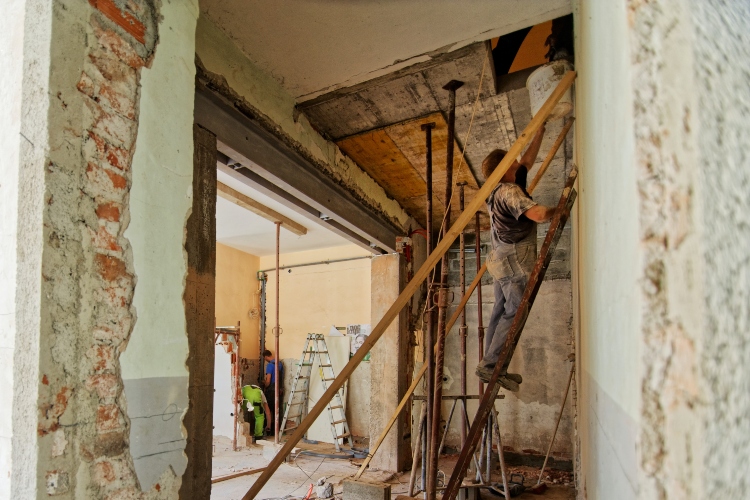 The Best Hatch Dumpster Rental
Suppose you're looking for a reliable Hatch dumpster rental. In that case, Rio Grande Waste Services has been providing waste management services to customers in Texas and New Mexico for decades.
Customers can rent a roll-off of various sizes for a fixed period, filling the dumpster with all kinds of waste materials. The truck driver will come for the roll-off container once the job is complete.
Hatch Dumpster Rental Sizes
Why Choose a Local Dumpster Rental?
Hatch dumpster rental offers many benefits over other waste disposal options. First and foremost, it is incredibly convenient. When you rent a dumpster, it will be delivered right to your location, allowing you to quickly dispose of your waste without worrying about transporting it elsewhere. 
Additionally, you can pick from various dumpster sizes to find the perfect one to meet your needs. We specialize in two dumpster-size types for residential and commercial waste management. 
Another benefit of renting a roll-away bin from a local business is that it is cost-effective. When renting a trash dumpster, you pay a set fee for the rental period, regardless of how much waste you put in it. This makes it a wallet-friendly option for both individuals and businesses. Plus, you won't have to worry about additional fees for transportation or disposal.
Using Hatch dumpster rental is also environmentally friendly. Construction debris can harm our environment if not collected and disposed of safely. Our roll-off dumpsters make it easy to manage construction and demolition waste. 
We'll take the waste materials you dispose of in the dumpster to a disposal facility where they will be appropriately disposed of or recycled. This means you can feel good about doing your part to help protect the environment.
How Do I Order A Roll-Off Rental?
Using our dumpster rental services for your project in Hatch is easy. Here's a step-by-step guide to the process: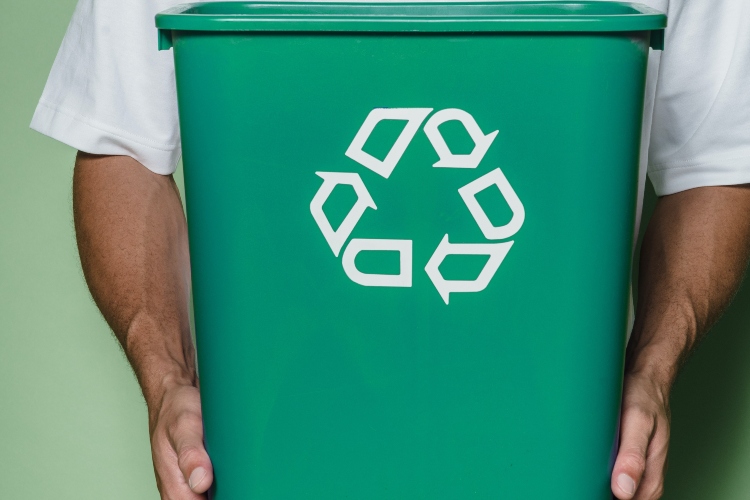 Choose the Right Dumpster Size 
Rio Grande Waste Services offers top-of-the-line services so that you can count on various sizes. We have 15 and 30-yard dumpster rentals; you can consult our team to determine the best size for your project. In addition, our sales support has years of experience recommending the right dumpster size for our customers in the Hatch area and beyond.
Schedule Delivery 
You can schedule delivery once you've chosen the right dumpster size. Our friendly and dependable delivery crew will deliver the container to your location at the agreed-upon time. Make space for the bin, ensuring no obstructions like vehicles blocking the delivery.
Fill the Dumpster
You can fill it with waste materials once it is delivered. We accept non-hazardous home junk, yard debris, roofing shingles, concrete, bricks, drywall, wood, deck material, and demolition waste. The only things you cannot dispose of in the dumpster are hazardous materials such as chemicals, batteries, and tires.
Schedule Pickup 
Schedule pickup with your premier Hatch Dumpster Rental when you fill the dumpster or the job ends. The delivery crew that dropped off the dumpster will pick it up and take it to a disposal facility. The Material Recovery Facility (MRF) will sort, recycle and properly dispose of the waste materials.
Why Choose Rio Grande Waste Services?
The Hatch area is just one of the many service areas covered by Rio Grande Waste Services. Here's why you should trust us for all your waste management needs:
Experience 
Rio Grande Waste Services has been providing waste management services for many years. They have the knowledge and unmatched expertise to handle all kinds of waste materials. Our combined experience is unrivaled, and we're excited to offer cutting-edge, straightforward, and affordable dumpster rental services,
Professionalism 
Rio Grande Waste Services is dedicated to providing high-quality service to every customer, from our top management to client support and delivery team of professionals. In addition, we will work with you or your contractors to determine the best waste management solutions for your needs, whether for big or small projects. 
Competitive Pricing 
Rio Grande Waste Services offers competitive pricing for all our services. You'll find the best dumpster price in Hatch. In addition, we provide customized free rental quotes determined by the project site's location and the rental period's length.
Environmental Responsibility 
As a company with best-in-class trained waste management pros, we know well the environmental conservation benefits. As a result, we are committed to environmentally responsible waste management practices. This means that we ensure that waste materials are disposed of or recycled in the most environmentally friendly way possible.
If you're looking for a reliable, less costly, and convenient way to dispose of waste materials, Hatch dumpster rental is the place to come. We're open for consultation and ready to customize a free dumpster rate offer for you.