Roll-Off Dumpster Rental in Garfield, NM
Are you seeking a reliable, affordable dumpster for rent in Garfield, New Mexico? Our dumpster rental service provides an efficient and convenient way to dispose of extensive waste. 
We understand that waste management can be daunting, especially for businesses and construction sites. That's why we offer dumpster-size options to meet the needs of different clients.
Our smallest dumpster is a 15-yard container, perfect for small projects like cleaning a garage. Our largest dumpster is a 30-yard container, ideal for large construction sites or major home renovations.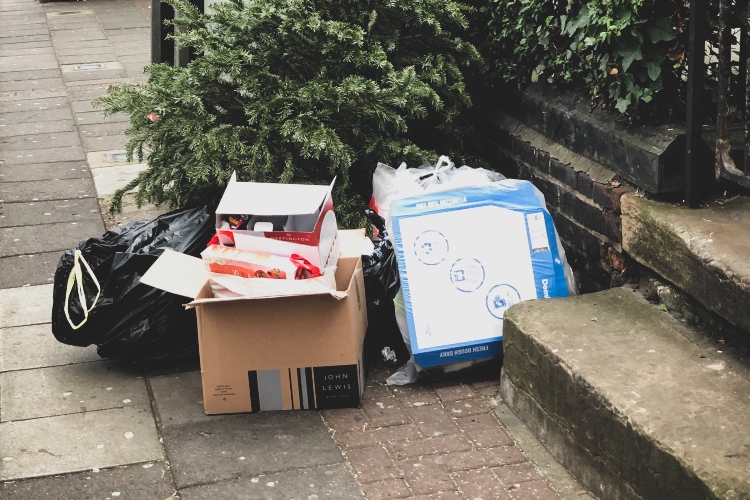 Garfield Dumpster Rental Sizes
How to Rent A Roll-Off Dumpster 
If you're interested in renting from our Garfield dumpster rental service, there are a few things to keep in mind. First, you must determine what size dumpster you need and what type of waste you dispose of. This will help you choose the right dumpster and ensure you comply with any regulations regarding waste disposal.
Next, you will need to schedule a delivery time for the dumpster. Our Garfield dumpster rental crew will deliver the garbage dumpster to your location and pick it up when you're ready. Make sure to choose an area that is easily accessible for the delivery truck and allows enough space for the dumpster.
Finally, be aware of any fees or charges associated with the rental. As the top Garfield dumpster rental service, we typically charge a flat fee for the rental period. Still, additional charges for things like overweight loads or extended rental periods may exist. Understand all the costs involved before renting a dumpster.
Best Garfield Dumpster Rental
We take pride in exceptional customer service to our clients. Our experienced team is always available to answer any questions and provide guidance on waste management best practices. We understand that waste management can be complex, but we are here to make it as simple and stress-free as possible.
Why Rent A Dumpster?
Fast and Efficient Waste Disposal
Do you want to remove tons of waste fast and efficiently? Renting a dumpster allows you to eliminate large amounts of junk all at once. 
Dodge the multiple trips to the landfill, fill up the dumpster, and have it hauled away when you're done. It saves you time and money in the long run and reduces your environmental impact.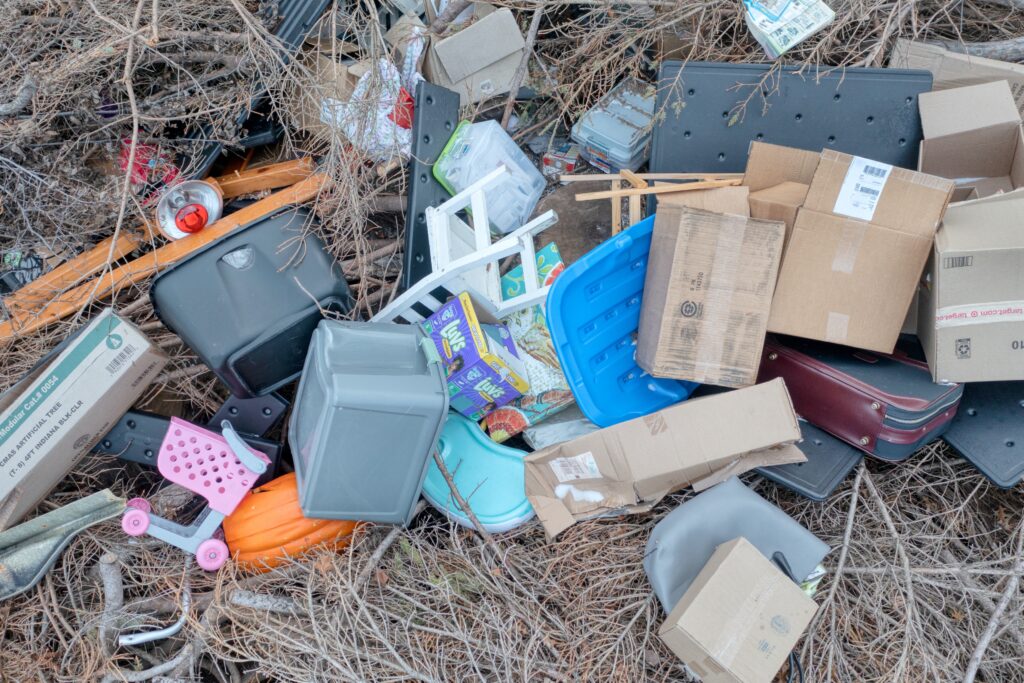 Project Flexibility
Flexibility is vital when working on unpredictable projects like home decluttering and remodeling. Renting our dumpster allows you to work on your project at your own pace. Rushing through your residential or commercial project can create an undesired outcome. We offer dumpster rental for any timeframe, including weekly and monthly. 
Cost-Effective Waste Disposal
Hiring a dumpster is cheaper than moving the trash yourself. In addition, we offer a wallet-friendly rental rate, so you don't have to worry about gas money, disposal fees, and other costs. 
Furthermore, we offer transparent pricing and no hidden fees. Our flat-rate unmatched dumpster prices include delivery, pickup, and disposal fees, so you can know what you're paying upfront. There are no surprise charges for overweight loads or extended rental periods. We're transparent about any additional fees and will let you know beforehand. 
Flexible Rental Terms
At Rio Grande Waste Services, we understand that our Garfield customers have different needs when it comes to waste management. Therefore, we offer flexible rental terms to accommodate different schedules and needs. Whether you need a dumpster for a few days or several weeks, we can work with you to find a suitable rental period. This is especially helpful for construction sites, where timelines can change frequently.
Simplified Recycling
We also provide recycling services to help you reduce your environmental impact. Recycling is an integral part of waste management, as it helps reduce the amount of waste in landfills. Our Garfield dumpster rental service can provide recycling bins and pick up recyclable materials for you.
Quality and Clean Roll-Off Dumpsters
Our dumpsters are made from durable materials and are fit to withstand heavy use. And this means you can fill them with all types of debris, from construction materials to household waste, without worrying about damage or overloading.
How Long Will the Dumpster Delivery and Pickup Take?
Rio Grande Waste Services strives to provide timely dumpster rental services. You'll get your trash bin ready on-site at the agreed-upon schedule. We offer same or next-day dumpster rentals to provide the most efficient service possible.
Why wait days or weeks for a roll-off dumpster when we have enough units to service the Garfield area? We also remove the container along with the debris on time. Contact our sales support and set your schedule right away. 
Our dumpster services offer a reliable, affordable, and efficient Garfield dumpster rental service for businesses, homeowners, and construction sites in the area. Our range of dumpster sizes, flexible rental terms, and recycling services make us a top choice for waste management solutions.