Roll-Off Rental in Sunland Park, Arizona
If you're looking to book a dumpster in Sunland Park, we can help you. Welcome to Rio Grande Waste Services, the number one choice for Sunland Park dumpster rental. We offer residential dumpsters for simple and extensive home projects.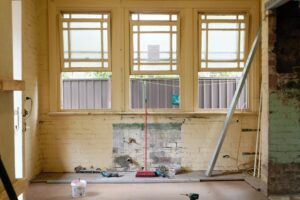 Whether you need to help a loved one clean out junk or tackle a home renovation project, we offer the right containers. We offer reliable and cost-efficient dumpster rental services for homeowners, companies, and anyone looking to dispose of debris. 
We offer multiple container sizes to fit any endeavor. Rio Grande Waste Services is popular for 15 and 30-cubic yards dumpsters. 
These are perfect units for small, medium, and extensive heaps of debris. We simplify the application process, ensuring you get the bin right on time. Our supportive customer care team is ready to provide you with the services you deserve. 
Sunland Park Dumpster Rental for Residential Junk
Rio Grande Waste Services is your dependable and trustworthy partner you can count on when removing debris. We accommodate all kinds of clean-out jobs, from the regular residential clean-out to foreclosure junk disposal. Whether you're a property manager, tenant, or homeowner looking to eliminate junk, we offer exceptional junk removal dumpsters and services. 
Let us help you purge the basement, garage, attic, and guest room or even declutter your entire home affordably. Our swift and dependable services can simplify back-breaking home and commercial junk clean-out jobs. 
The exact cost of our dumpster rentals depends on the size of the waste and the materials you need to dispose of. We're committed to delivering top-notch customer service and can help you get a free estimate for your garbage clean-out job.
You can rent a residential dumpster on your schedule. You can request to rent a dumpster for the weekend project or a mid-week clean-out; we offer flexible dumpster rental terms. Call to set up your dumpster request or discuss your waste removal options.
Sunland Park Dumpster Rental for Construction and Demolition Waste
Construction and demolition projects produce debris, and a roll-off dumpster is a must-have to keep sites clean. We provide premier roll-off dumpsters for large-scale construction or demolition projects. Rent our 15-cubic yard dumpster for heavy construction waste like concrete, dirt, bricks, and shingles. 
30-cubic yard construction dumpster is the best option for extensive junk size; you can use it to haul tiles, siding, drywall, wood, concrete, metals, etc. Like residential dumpsters, you can rent our construction roll-offs according to your project schedule. Are you afraid that the weather might interfere with your schedule? We accommodate dumpster rental extensions so you can focus on your project with peace of mind.
What's the Cost of Roll-Off Dumpsters in Sunland Park? 
A roll-off dumpster is the best if your goal is to save time and money. At Rio Grande Waste Services, we offer value for your hard-earned money, and we'll bring the container to your location in a timely fashion with zero additional fees. Furthermore, we provide pick-up services and dumpster swap-outs to help you streamline and maintain a clean construction site at all times. 
Our base pricing is pretty straightforward and transparent, with no hidden fees. We consider the container size you need, rental period, location, type, and weight of your debris. Disposal sites can charge per ton, and you have to pay for any extra tons. 
Thankfully, we're here to guide you on the weight limit. Same-day dumpster rentals may be available. Call customer support directly to book a residential or commercial roll-off dumpster. 
Crucial Tips for Easy Dumpster Rental Process
Understand the size. Before contacting your Sunland Park dumpster rental, you need to understand the size you need. Your dumpster consultant will ask you about the debris estimate, which helps estimate the roll-off dumpster size for your project. 
You can create a rough debris estimate by considering the project type. Are you tackling a kitchen upgrade, yard clean-out, or estate junk removal? These details can help your experienced dumpster specialist pick the correct size.
Know the acceptable items to put in a roll-off bin. A residential or commercial dumpster is a tool to manage heaps of waste, but there is a limit on what you can throw away. At Rio Grande Waste Services, we take construction garbage, landscaping debris, and home clean-out junk. 
Avoid putting toxic waste into your roll-off container because some are flammable and can start dumpster fires. Plus, you don't want to put people and the environment at risk of toxic materials. Do you have questions or need to book your dumpster rental today? Talk to Rio Grande Waste Services and get a free estimate.