Radium Springs Dumpster Rental
Roll-Off Dumpster Rental in Radium Springs, NM
Proper waste management is essential for maintaining cleanliness and sustainability in Radium Springs. Rio Grande Waste offers reliable and convenient dumpster rental services to cater to the diverse needs of residents and businesses.
Whether you need to dispose of yard waste, manage construction debris, or require a driveway dumpster, we have you covered. Our crew is ready to offer premier services and quickly eliminate construction or home garbage. Read on to learn more about our services and how we can assist you in effective waste disposal.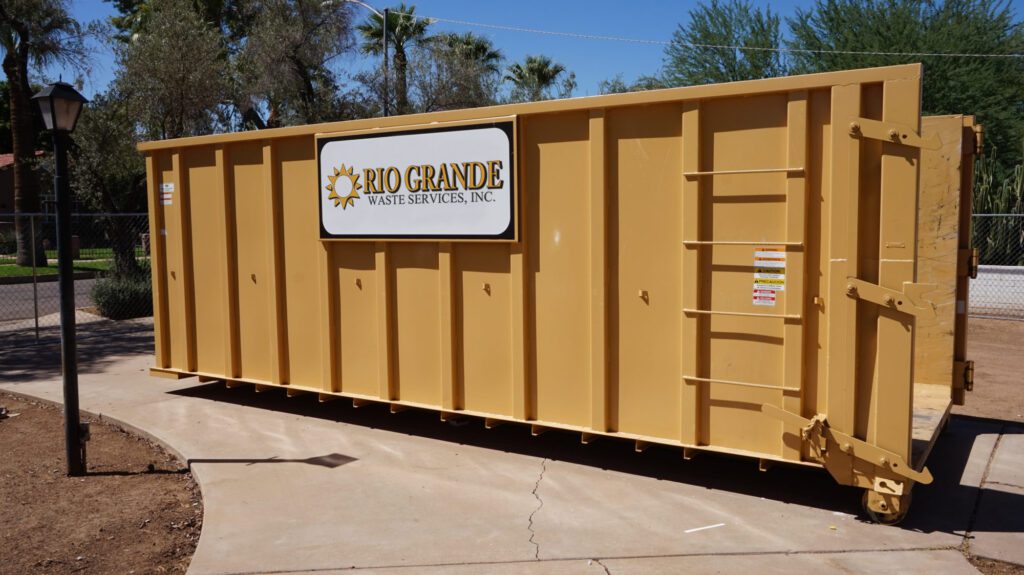 Dumpster Rental for Yard Waste in Radium Springs
Maintaining a well-groomed yard is a priority for many homeowners in Radium Springs. However, dealing with the resulting yard waste can be a hassle. Our dumpster rental services include solutions specifically designed for yard waste disposal.
Our dumpsters provide an easy and effective way to eliminate organic waste. This includes trimming trees, clearing brush, and mowing the lawn. Our highly trained team will deliver and collect the dumpster quickly. 
Radium Springs Dumpster Rental Sizes
Driveway Dumpster Rental
Undertaking a home renovation project or decluttering your living space can generate significant waste. Opting for a driveway dumpster rental from Rio Grande Waste is a smart choice to streamline your waste management process.
Our driveway dumpsters are designed to fit in compact spaces, making them perfect for residential areas in Radium Springs. They provide a convenient and accessible solution, allowing you to quickly dispose of construction debris, household junk, and other materials. 
With flexible rental periods, you can take your time to complete your project without the stress of accumulating waste. Getting stuck with home junk, demolition debris, or remodeling waste can be a nightmare. Enjoy speedy waste removal in Radium Springs today. 
Construction Dumpster Bin
Do you have an upcoming construction project in Radium Springs? Construction sites often produce substantial amounts of waste that require proper disposal. At Rio Grande Waste, we offer construction waste bins to handle the unique needs of contractors and construction companies.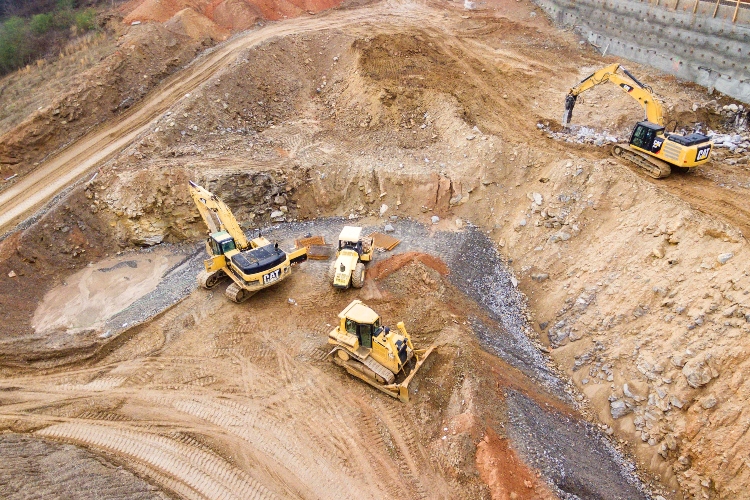 Our construction waste bins come in sizes of 15 and 30 cubic yards to accommodate different project sizes. From small renovations to large-scale construction sites, we have the right dumpster for you. These bins are strong and long-lasting. They can manage construction wastes, such as concrete, wood, drywall, shingles, tiles, bricks, wood, and asphalt.
We provide timely delivery and pickup services, ensuring we efficiently remove your waste from the site. By partnering with Rio Grande Waste for your construction waste disposal needs, you can focus on completing your projects on time and within budget.
Scheduling a construction roll-off container is simple; you can do it with your eyes shut! Call to let us know the roll-off dumpster size you need for your work site. We have terrific systems in place to streamline your dumpster rental processes.
We know how difficult jobs can get, thanks to years of serving construction companies, homeowners, the El Paso community, and estate managers. So rent a dumpster from us today, and we'll provide the best solution for all your waste disposal needs.
How Much to Rent a Garbage Dumpster in Radium Springs?
At Rio Grande Waste, we aim to provide affordable dumpster rental options to meet the budgetary requirements of our customers in Radium Springs. The cost of renting a dumpster varies. Factors that affect the cost include the roll-off size, the length of the rental period, and the type of waste.
We offer multiple dumpster sizes, allowing you to select the one that suits your needs. Our pricing is competitively fair and transparent, with no hidden fees. We recommend calling our friendly customer service team to get an accurate quote. They will help you assess your requirements and provide a personalized rental package that aligns with your budget.
Convenient Solutions for Efficient Waste Management
At Rio Grande, we focus on solutions that work for you! Get custom solutions for your home and commercial waste removal projects. Reach out to us from wherever you are in Radium Springs through a call; you don't have to come to our Rio Grande Waste offers comprehensive dumpster rental services in Radium Springs, catering to various waste management needs. 
Whether you require a dumpster for yard waste, a driveway dumpster for residential projects, or a construction waste bin for large-scale sites, we have the solutions you need. Contact us today for hassle-free and efficient waste disposal.